1954:




They don't need a crowd




How Jeffrey Hunter Keeps Physically Fit




She Has Her Cake...and Eats It Too




Lucky 3




Papas are Made - Not Born




No Divorce For Us!




O Que Eu Vi No Festival (What I Saw at the Festival)
(in Portuguese with English translation)




People Stop and Stare




His Heart's Desire




Towards the Sun




Acallin' on the Hunters




Barbara's Shining Hour




We're Not Afraid




I'm So Sorry About Barbara and Jeff




Mexican Holiday
1955:




The House That's Really a Home




The Young and the Beautiful




Why Did It Happen?




The Ladies Want to be His Consolation Prize




Just Lucky




Hunter's Hideaway




Las Vegas Lark




My First Love
1956:




When They Were Sixteen




Barbara and Jeff: Split in Haste! Repenting at Leisure?




He Got Out From Behind the 8 Ball




Jeff Hunter Calls It Quits




The Rebel With a Cause




Alone - But Not For Long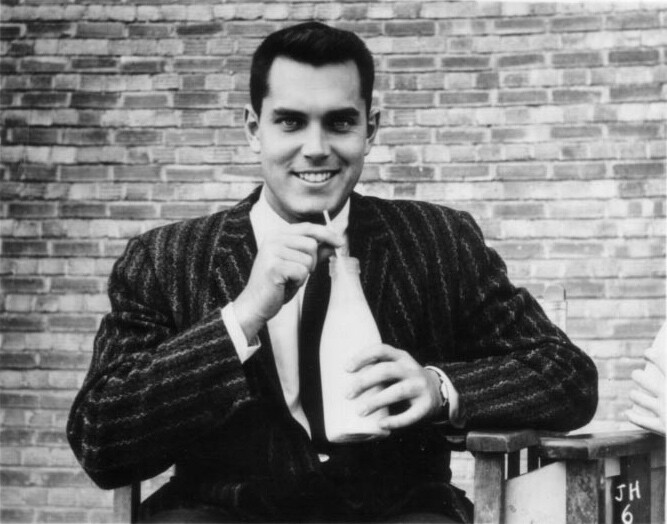 1957:




Preparedness and Opportunity
(in German)




Preparedness and Opportunity
(translated into English)




Good Guys Sometimes Win
1953:




Looking Around




Father and...




You Belong to Me




Darling, Wish You Were Here




He Made It - Single-Handed




Call Me Pop




Return of the Hunter




The Role I Liked Best




The Most Exciting Men in Hollywood




Prevue's Guy of the Month




What Marriage Has Taught Me




Gettin' The Treatment




Barbara's Guy




Hunters' Paradise
PHOTOS WITH BARBARA RUSH AND SON CHRIS
Click here for Jeff and Barbara trivia
Barbara Rush and Jeffrey Hunter were married from 1950 until 1955; Chris was their only child together. They met when Jeff did a screen test at Paramount Studios (before he signed with 20th Century Fox); Barbara had a Paramount film contract at the time. Barbara was and is a well-regarded actress on stage, screen, and television.
Many magazine articles about their marriage can be found here and here.