NEWS AND SITE UPDATES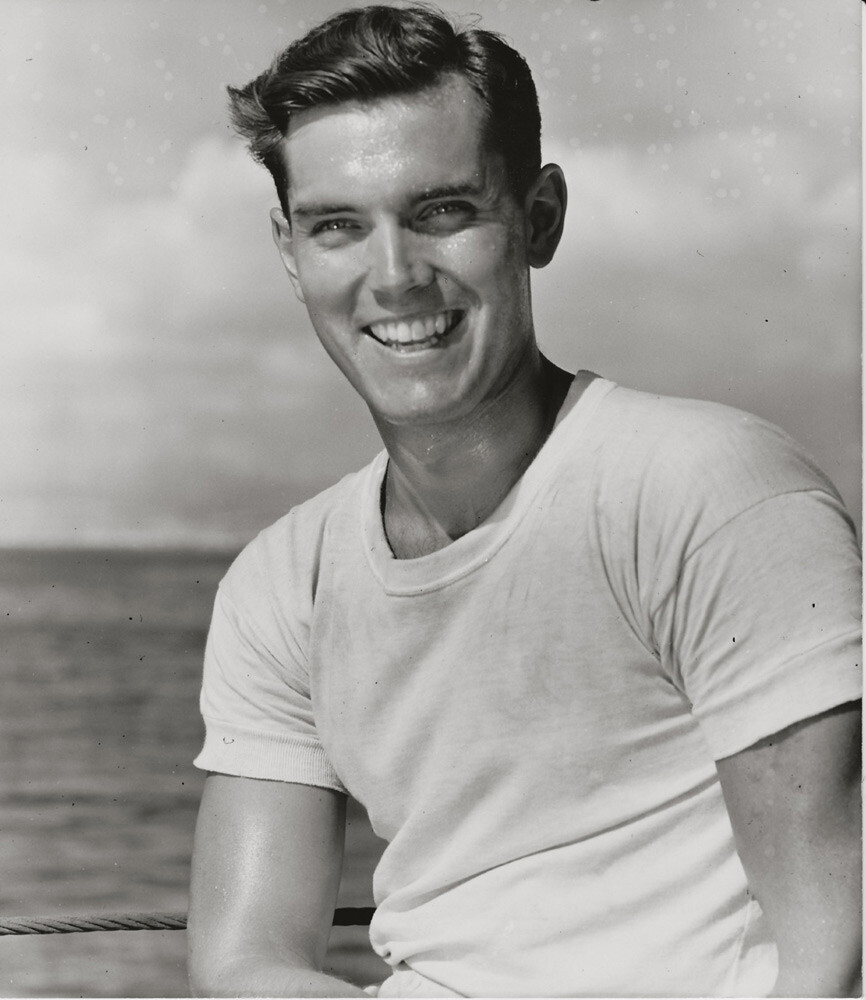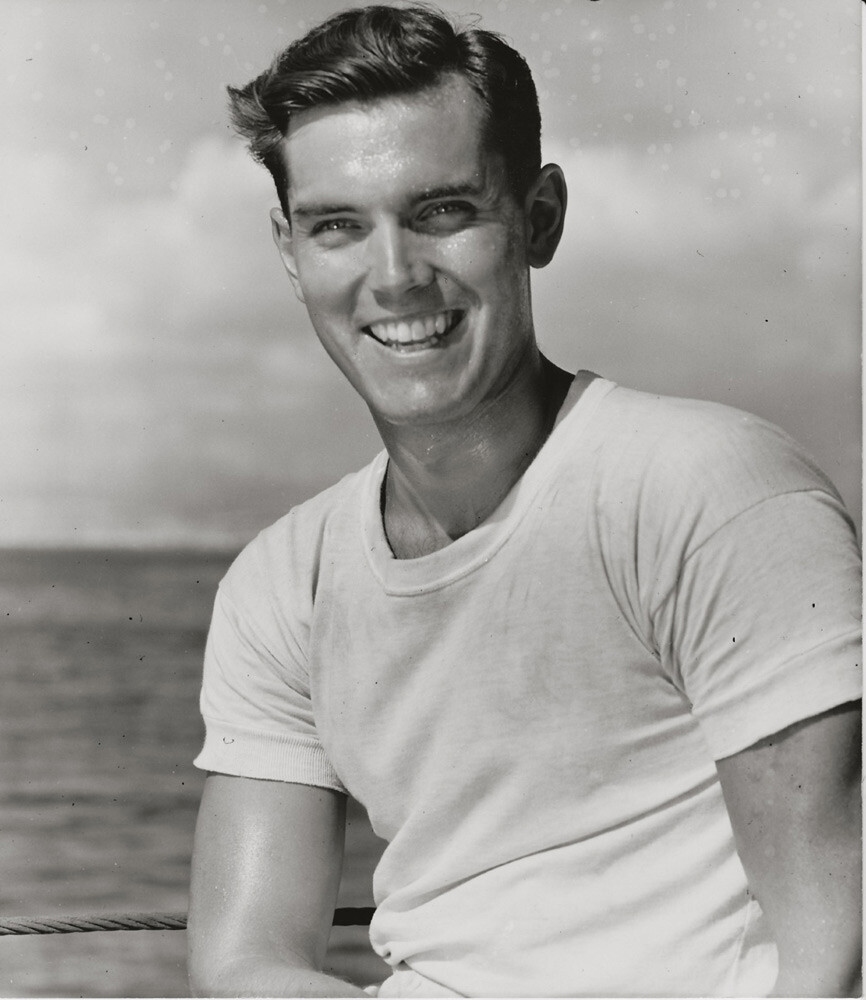 September 16, 2018: One photo has been added to the With Barbara Rush page, and one to the Black and White Photos page.
August 20, 2018: Eighteen more mobile-friendly articles have been added! Click on the links below:
Infanticipatin' (1952), Young Man With a Future (1952), To Barbara With Love (1952), Private Life of Jeff Hunter (1952), Father and… (1953), You Belong to Me (1953), Darling, Wish You Were Here (1953), Lucky 3 (1954), Papas are Made – not Born (1954), No Divorce For Us! (1954), The House That's Really a Home (1955), Barbara and Jeff: Split in Haste! Repenting at Leisure? (1956), King of Kings (April 1961), The Man Who Plays Jesus (1961), King of Kings (April 1962), The Man Who Played "King of Kings" (2010), The Surprise Marriage of Emily McLaughlin & Jeff Hunter! (1969), The Unknown Captain (1996)
July 7, 2018: Twenty-four more mobile-friendly PDFs have been added! These include:
On the In Memoriam page, all four newspaper obituaries have been added, as well as these magazine articles (all from 1969, click on the links to view): He Had Changed So Much, Jeffrey Hunter Dies at 42: A New Life Cut Short, and At the Height of Happiness – Death.
All Scrapbook mobile-friendly PDFs have now been added! Visit that page to view them.
Finally, three other magazine articles have been added in mobile-friendly form (click on the links to view): He Made It – Single-Handed (1953), They don't need a crowd (1954), and She Has Her Cake…and Eats It Too (1954).
June 24, 2018: Nine photos have been added to The Christmas Kid page.
June 9, 2018: Sixteen more mobile-friendly articles have been added! Click on the links below:
Looking Around (1953), Return of the Hunter (1953), Prevue's Guy of the Month (1953), The Role I Liked Best (1953), What Marriage Has Taught Me (1953), Hunters' Paradise (1953), Towards the Sun (1954), Sergeant Rutledge (film story, with photos) (1960), I Was Only a Man Playing God (1964), Notes on Jeffrey Hunter and His Films (Part 1) (1974), Notes on Jeffrey Hunter and His Films (Part 2) (1974), Jeffrey Hunter Biography (1985), Character Profile: Christopher Pike (1985), The Cage (story told by the program, with many photos) (1985), Jeffrey Hunter: Heaven on the Face (1990), Temple Houston: The Story Behind a Forgotten Television Western
May 29, 2018: Another batch of mobile-friendly articles has been added! Click on the links below:
Fan Club Guest Section focused on Jeff! (1952), White Feather (film pictorial) Part 1 (1955), White Feather (film pictorial) Part 2 (1955), The Searchers (story of the film, with photos) (1956), He Got Out From Behind the 8 Ball (1956), Great Films from the Greatest Book (with a focus on King of Kings) (1961), Jeff Hunter Breaks Hollywood Jinx (1964), The Wedding That Shocked Hollywood (1969), Jeffrey Hunter: The Eyes Have It (1975), A Friendship Remembered (1984), Jeffrey Hunter chapter, from the book "Famous Wisconsin Film Stars" (2002), Journey Into Fear: a lost Eric Ambler Story (2005)
May 9, 2018: More mobile-friendly articles have been added! Click on the links below:
Game for a Party? (1952), Just Lucky (1955), My Wife's Love Saved My Life (1958), Jeffrey Hunter in King of Kings (1961), Star Trek's First Captain: Jeffrey Hunter (1984)
A note from Claudia, site administrator, April 2018:
Welcome to the new jeffreyhunter.net! The site is much more mobile-friendly, while still being accessible to computer users. Comments are welcome – feel free to contact me.
Some areas have been reorganized, but repeat visitors will find many similarities to the old site.
On some smartphones, text is easier to read on some pages in landscape mode.
Changes from the old site include:
The Video Clips page no longer plays streaming videos; each video now resides on the page for the video's film or TV program. All the videos are easy to find, since they are linked on the Video Clips page.
Most of the In Print articles have not yet been converted to a one-column format to make them mobile-friendly. The conversion process can be time-consuming; mobile-friendly versions of articles will be added as time allows. Please note that clicking on an article title no longer opens the article; it opens an article description. Icons for computer-friendly articles (and mobile-friendly articles, where available) have been added next to the titles. Click on the appropriate icon to read the article.
The In Print and Television pages have each been split up into multiple pages of more manageable size. The King of Kings, Temple Houston, and Sergeant Rutledge pages have been split up for the same reason.
Both the Photo Galleries and In Print menus now have sub-menus. Unfortunately, sub-menus for the Films and Television menus would be too large, so it is still necessary to visit those pages to find links for individual film or television program pages.
The Cool Links! page has been discontinued.
A sitemap has been added.


Site update information will be added to this page as changes are made.
Thanks for your interest, and I hope you enjoy the site!
For those who prefer to visit the old site, it is for the time being still available at saved.jeffreyhunter.net.