THE SEARCHERS …. 1956
Click here for film trivia!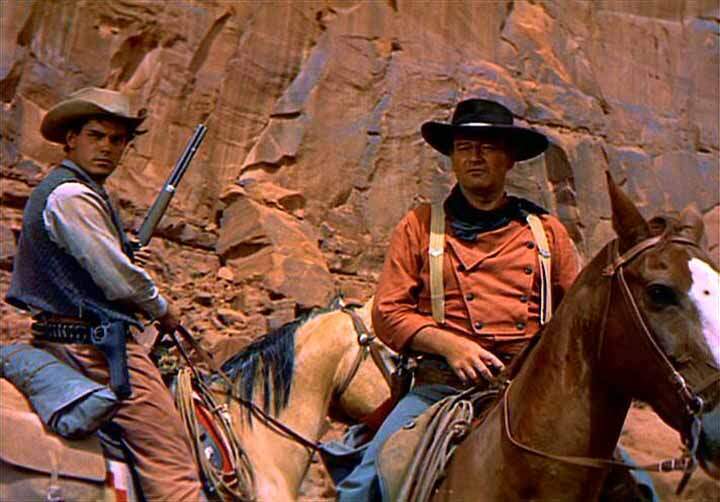 (Martin Pawley) Jeff has his best role of the decade in John Ford's classic western. With a Confederate veteran (John Wayne), he embarks on a five-year search for Wayne's niece (Natalie Wood), who had been abducted by Comanche Indians. Also starring Vera Miles, Ward Bond, Harry Carey Jr., and Patrick Wayne, John Wayne's son.
Watch the trailer:
More photos: