THE LAST HURRAH …. 1958
Click here for film trivia!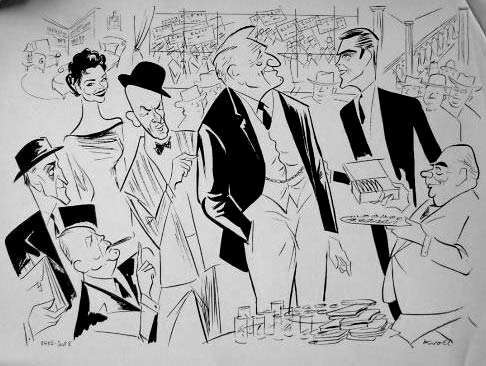 (Adam Caulfield)  Jeff is a likeable, sympathetic newspaper reporter invited by his uncle, an old-time Irish politician, to enjoy a ringside seat during the man's last campaign, for mayor of an unnamed New England City. (Frank Skeffington, the politician, is played superbly as both generous man and rogue by Spencer Tracy). A fine John Ford comedy-drama based on Edwin O'Connor's best-selling novel about the passing of old New England politics. Besides newcomer Dianne Foster as Jeff's bride, the cast includes some of the screen's greatest character actors and actresses in what for many of them was their swan song:  Basil Rathbone, Pat O'Brien, John Carradine, James Gleason, Donald Crisp, Frank McHugh, Edward Brophy, Edmund Lowe, Wallace Ford, Ricardo Cortez, Anna Lee, and Jane Darwell, many of whom had been John Ford Stock Company players for decades.