GOLD FOR THE CAESARS …. 1963
Click here for film trivia!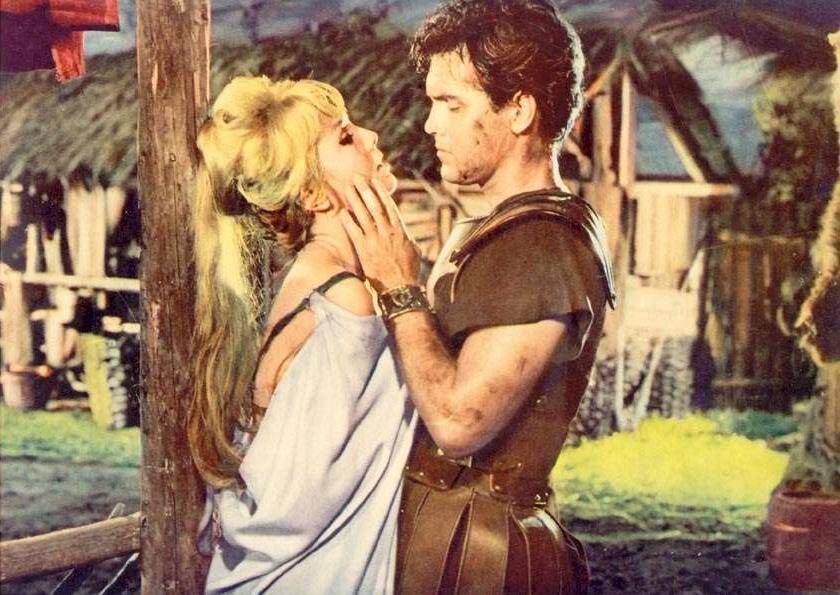 (Lacer) Jeff is a Roman slave architect fighting for his life when he is sent to Gaul to search for gold. Filmed in Italy, this costume adventure co-stars Ron Randell and Mylene Demongeot.  It was directed by André De Toth, who is best known for his 1953 3D film "House of Wax".