FOURTEEN HOURS …. 1951
Click here for film trivia!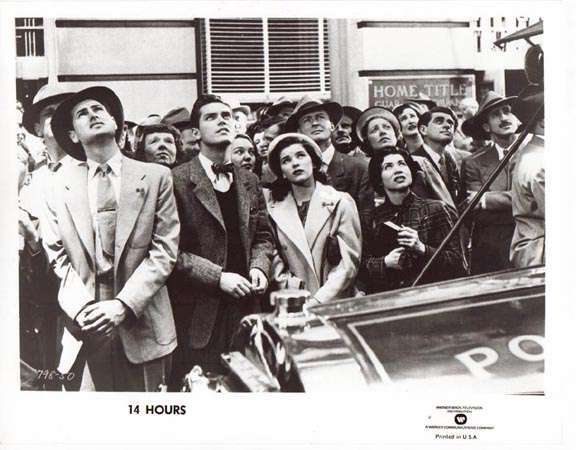 (Danny Klempner) Two young strangers, played by Jeff and Debra Paget, meet in a crowd of people watching a suicidal man as he threatens to jump off a building ledge high above the street. Based on a true story, the suspenseful film also starred Richard Basehart, Paul Douglas, Barbara Bel Geddes, Agnes Moorehead, and, in her film debut in a small but effective role, Grace Kelly.