RED SKIES OF MONTANA …. 1952
Click here for film trivia!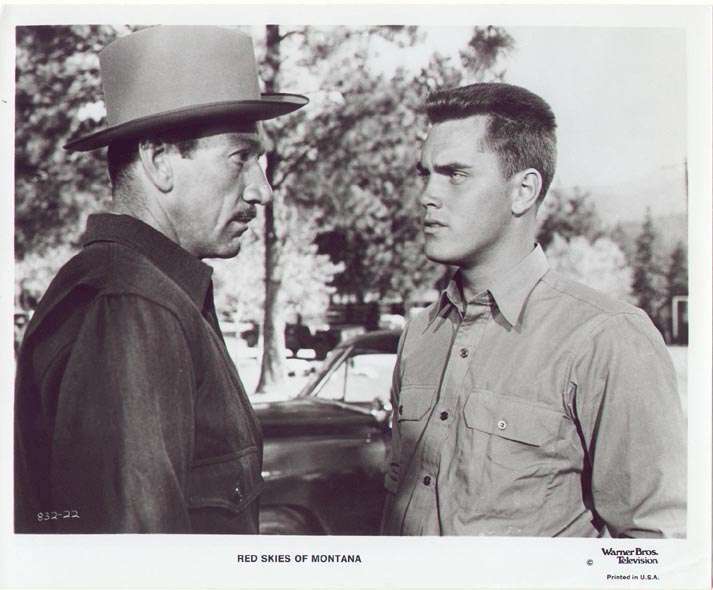 (Ed Miller) Jeff is a forest firefighter in this action drama with exciting fire sequences. Richard Widmark is a team leader, under suspicion after he is the sole survivor from a group of smoke jumpers killed in action; Jeff plays the vengeful son of one of the dead firefighters. Co-starring Constance Smith, Richard Boone, Richard Crenna, and Charles Buchinsky before he became known as Charles Bronson.