TWO UNSOLD PILOTS IN THE 1960s
Proposed anthology series: THE EQUITABLE LIFE THEATRE
Pilot episode: TRIAL …. 1961

(Father Edward Sorin) This 30-minute program tells the story of the obstacles that the founder of the University of Notre Dame encountered in his efforts to start building the school.
Like the later "Journey into Fear" pilot (see below), this program was never shown on television.



Proposed series: JOURNEY INTO FEAR
Pilot episode: SELLER'S MARKET …. 1966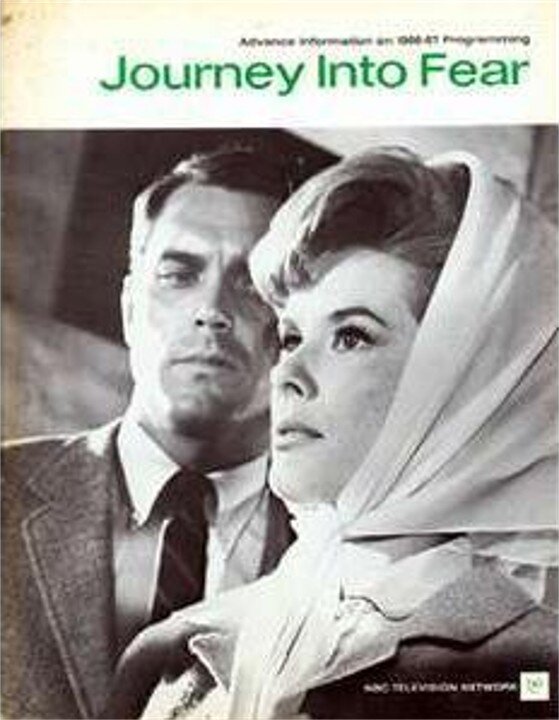 Read "JOURNEY INTO FEAR: A lost Eric Ambler story", a previously-unpublished article by our friend Glenn Mosley, which tells the story behind the unsold series and the pilot for "Journey Into Fear."
"Journey into Fear" was a pilot for NBC-TV for the 1966-67 season. It was planned as a one-hour Mission: Impossible-style series with Jeffrey Hunter in the lead role. The pilot was written by Eric Ambler, and produced by Joan Harrison ("Alfred Hitchcock Presents") and Howie Horwitz ("Batman," "The Green Hornet").
When the "Journey into Fear" pilot didn't sell, Horwitz cast Hunter as a villain on an episode of "The Green Hornet" ("Freeway to Death", which aired in December, 1966).
The pilot was never aired on television.
Jeff's co-star in the pilot was Sally Ann Howes, who later became his fiancee for a time.