WHITE FEATHER …. 1955
Click here for film trivia!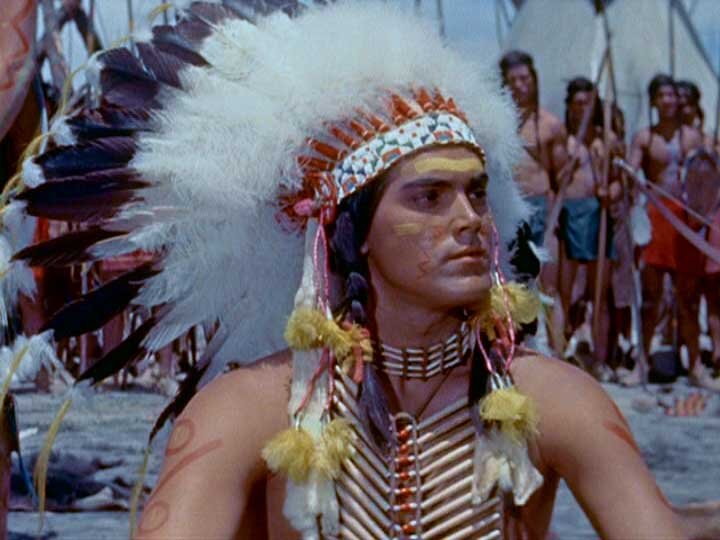 (Little Dog) Jeff portrays a fiery young Cheyenne Indian brave in a story of a peace mission by the US Cavalry to the Cheyenne Indians in Wyoming during the 1870's. The peace treaty negotiation with the Cheyenne (and other local Indian tribes) has the goal of relocating the tribes, in order to open up the territory to gold prospectors. The peace treaty is threatened when a surveyor (Robert Wagner), there to map out the town that is planned for the gold miners, falls in love with the chief's daughter (Debra Paget). Also starring John Lund, Virginia Leith, and Eduard Franz.