THE PRIVATE NAVY OF SGT. O'FARRELL …. 1968
Click here for film trivia!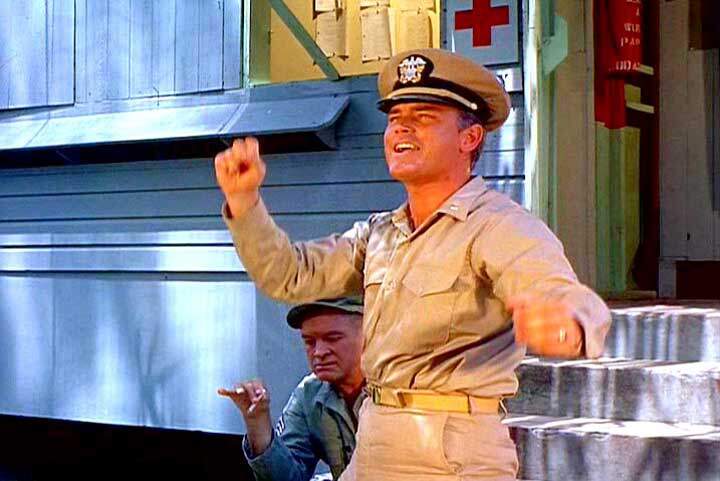 (Lt. Lyman P. Jones) Jeff seems to be thoroughly enjoying himself in his role as a Naval officer–a proud descendant of John Paul Jones of "I have not yet begun to fight!" fame–on a Hawaiian base in this World War II comedy. Sgt. O'Farrell (Bob Hope) tries to retrieve beer that is lost when the cargo ship about to deliver it to the base is torpedoed by the Japanese. In further shenanigans, Hope tries to "recruit" beautiful nurses for his outfit–and Phyllis Diller shows up! Also starred Gina Lollobrigida, Mylene Demongeot, and Dick Sargent.