THE LONGEST DAY …. 1962
Click here for film trivia!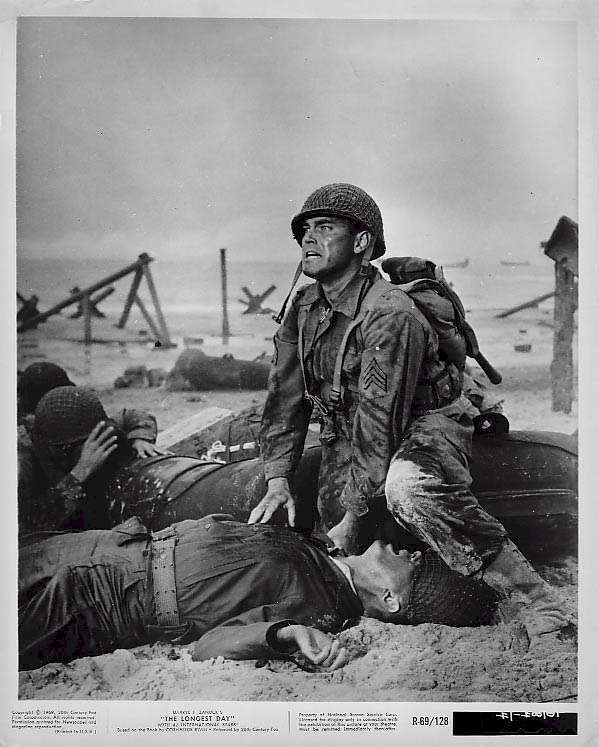 (Sgt./Lt. John H. Fuller) Jeff plays a demolition engineer who is promoted on Omaha Beach from Sergeant to Lieutenant by Brig. Gen. Norman Cota, played by Robert Mitchum. He then falls to enemy fire while setting up explosives to open an attack path from the beach. His engineers pull together to finish the job after his death. Jeff joined many other stars in this epic film that recounts the events of D-Day.