SEVEN CITIES OF GOLD …. 1955
Click here for film trivia!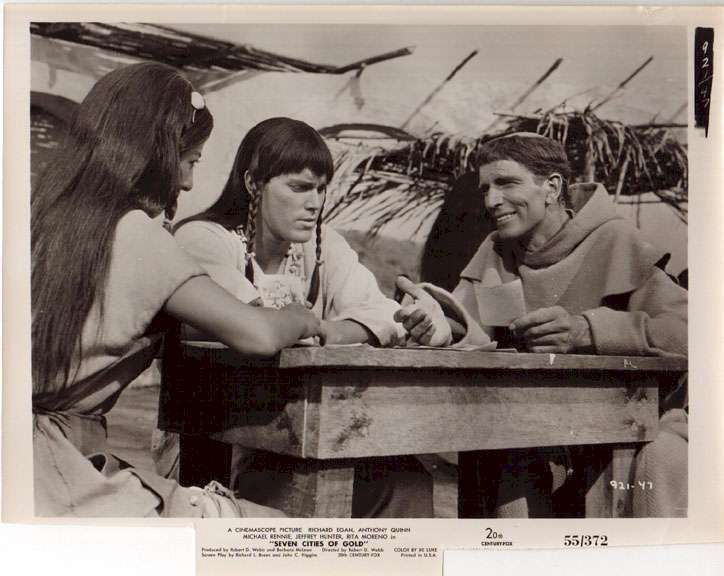 (Matuwir) An 18th century Spanish expedition arrives in what is now California, to spread Christianity and search for gold. Conflict arises between the Spaniards and the local Indians, led by Jeff's character Matuwir, when a Spanish military officer (Richard Egan) betrays Matuwir's sister (Rita Moreno). Also starred Michael Rennie (as Father Junipero Serra) and Anthony Quinn.