SAILOR OF THE KING …. 1953
Click here for film trivia!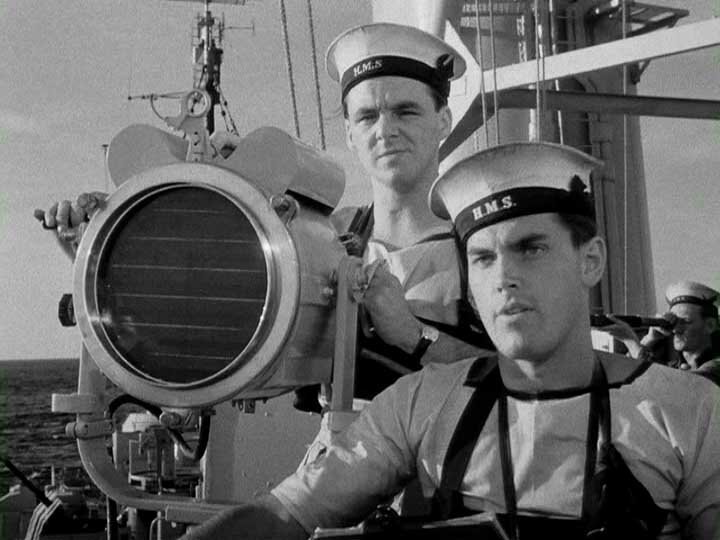 (Signalman Andrew "Canada" Brown) Jeff has his first leading role in this British film. He is appealing and convincing as a British-Canadian sailor, one of two survivors after his ship, HMS Amesbury (played by HMS Cleopatra) is sunk by the German ship Essen (played by HMS Manxman) during World War II. He bravely delays the departure of the Essen while she is in a Pacific island harbor for needed repairs. Also starred Wendy Hiller and Michael Rennie. Filmed in England and on location in Malta.