NO MAN IS AN ISLAND …. 1962
Click here for film trivia!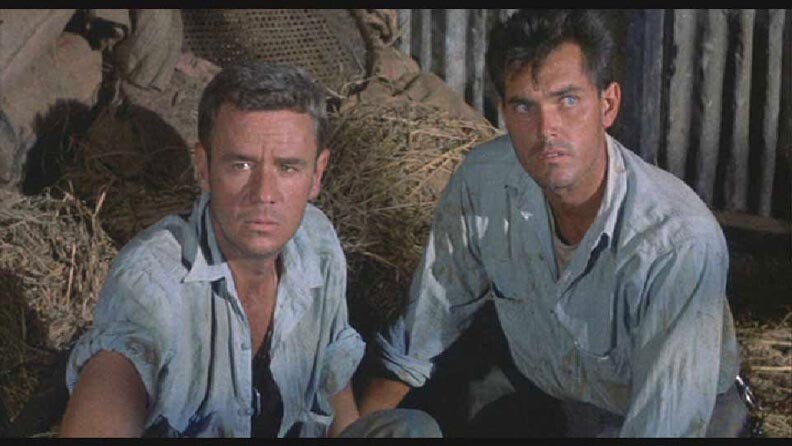 (George R. Tweed) Jeff stars in this true story as a U.S. Navy radio operator on Guam during WWII, part of a small unit of GIs remaining on the Pacific island after it is taken by the Japanese. Tweed leads a daring attempt to escape. Also starred Marshall Thompson and Barbara Perez.