A KISS BEFORE DYING …. 1956
Click here for film trivia!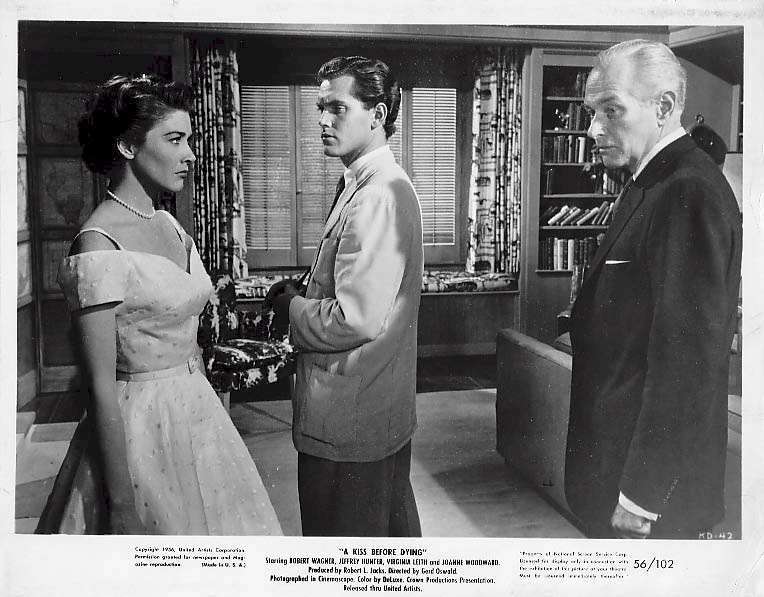 (Gordon Grant)  In this suspenseful film based on the Ira Levin novel, Jeff is an intelligent and inquiring 'good guy' whose actions play a pivotal role in the story.  Jeff's character becomes suspicious after he learns that smooth-talker Wagner is seriously involved with a woman from a wealthy family, but the woman is entirely unaware that her sister–an apparent suicide–was Wagner's prior girlfriend. With Virginia Leith, Mary Astor, and future star Joanne Woodward.
Read a nice article about the making of the film, including an interview with Robert Wagner, here.